Sept 16th: Bellevue Arts Museum
510 Bellevue Way NE, Bellevue, WA 98004
Oct 14th: Seattle Art Museum & The Triple Door
6PM-9PMSeattle Art Museum: 1300 1st Ave, Seattle, WA 98101
9PM~Triple Door: 216 Union St, Seattle, WA 98101
Oct 15th-16th: SIFF Film Center

Saturday-Sunday, SSAFF Screenings All Day
305 Harrison St, Seattle, WA 98109
The theater is inside Seattle Center, near the corner of Warren Ave & Republican St.
Info Line: 206-324-9996
Metro Bus Routes: 1, 2, 8, 13, 29, 32, 994, D Line
They offer FREE PARKING Sometimes! Monday – Friday after 6:00PM | Saturday, Sunday & Holidays after 10:00AMParking Lots are located at the corner of 1st Ave West and Republican (across from Safeway). Collect your parking pass at the Film Center or Uptown box office and place it on your dashboard.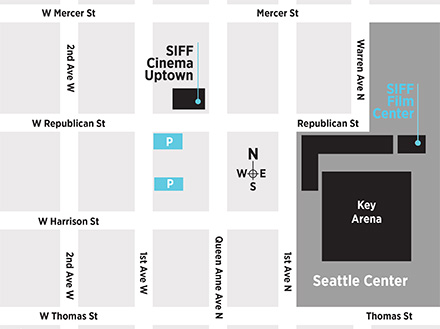 Oct 18th: South Asia Center, University of Washington
UW Campus Map
All events will take place in Thomson Hall, UW Seattle Campus.
1410 NE Campus Parkway, Seattle 98195
October 19th, Stroum Jewish Community Center
3801 E Mercer Way, Mercer Island, WA 98040
October 20th, Asian Art Museum (formerly known as Seattle Asian Art Museum SAAM)


Volunteer Park, 1400 E Prospect St, Seattle, WA 98112
Reception will follow upstairs in the Garden Court.
October 21st, Redmond Senior Center
8703 160th Ave NE, Redmond, WA 98052
October 22nd-23rd, Carco Theatre

Saturday, 10/22/2016 from 12PM to 11PM
Sunday, 10/23/2016, from 12PM to 6PM
1717 SE Maple Valley Hwy, Renton, WA 98057
Closing Awards & Reception, Carco Theatre
Carco Theatre, 1717 SE Maple Valley Hwy, Renton, WA 98057